Welcome to the world of TREMENDOUS.
Its a place littered with glam, glitter, sparkle and awesome lush sounding glam rock, what else do you need? Today we chat with the main man in the band Mark Dudzinski, we hit many subjects including Mick Ronson, Mickie Most and Frankenstein's monster, yes its a must read!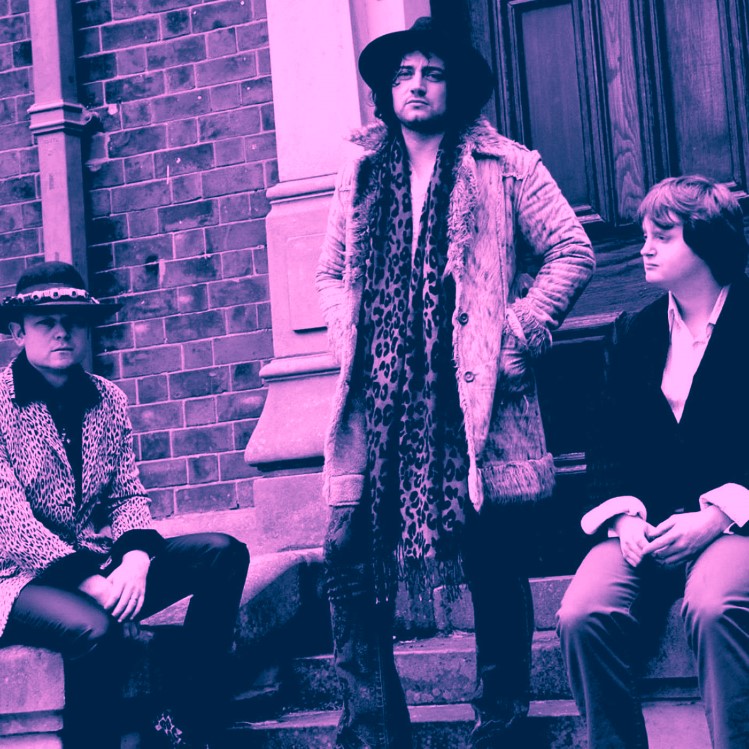 Hi Mark thanks so much for joining us here today, so before we get into the fabulous TREMENDOUS let's back track a little. When did music first get you and was it glam rock that got you and how did that lead you into becoming a musician?
Mark Dudzinski ; Yeah....from the age of about 13, when I started learning the guitar. I grew up listening to healthy doses of Bolan, Bowie and the Beatles. You could call them my B vitamins lol. I've always been influenced with the visuals of glam too. It became pretty apparent, even back then, the road my life was going down, and to a kid from an industrial city like Birmingham is, it was explosive to say the least!
Yes I'd say so but I think that is part of the allure of glam to divorce yourself from your surroundings. So with the glitter soundtrack (and the Beatles) you had how did you hone those influences into making your own music?
M . D ; I just surrounded myself with old records. T.Rex, NY Dolls, Mott The Hoople, Bowie etc...and the like minded .We're out there and we tend to find each other. Law of attraction and all that. My first songs were pretty generic to be fair, but I was ambitious. I formed quite a few bands in the midlands and in London. Cut my teeth so to speak and played as much as possible. My musical tastes don't really leave the 70's, even when I was young they didn't. Guess I was a strange kid hahaha. However it could have been worse. I could have listened to techno and talked about fighting.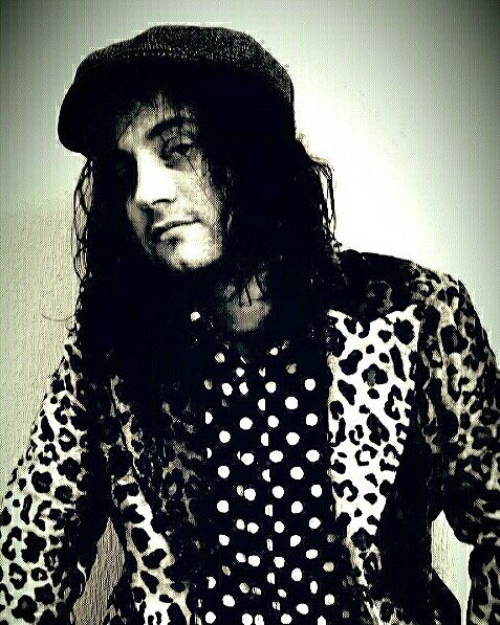 Yes it sounds like you chose the right path for sure, So were any of the previous bands of note? Meaning to say, were any of them fore runners to Tremendous, music and image wise or were they just stepping stones to your final goal of Tremendous?
M . D ; Pretty much stepping stones. It's funny talking about first bands, as I always loved the front cover of Duran Duran's Rio and was thinking of having something like that for our debut album. I dug out some old records yesterday only to find one of my first bands releases was actually designed by the same guy, Malcolm Garrett. I must not have been paying attention that day lol.
Wowie! Small world hey and yes the smallest thing can pop into your mind and who knows where it can lead , that's the joy of life I guess?? O.k. so let's get right up to date with Tremendous, I love the sound very 70's lush sounding. How did you all come together was it a quick deal or a case of picking people up along the way?
M . D ; It took about a year to finalise the line up. We are still after a keyboard/Hammond player, which has stunted our live shows. We have been auditioning for what feels like forever, but, no one has gelled with us or they don't get totally what Tremendous is all about. If you know anyone, send them our way.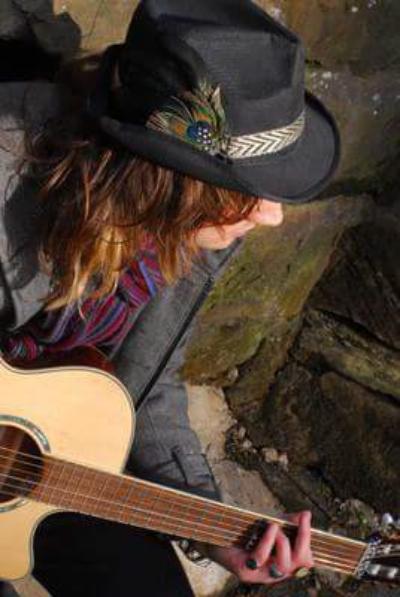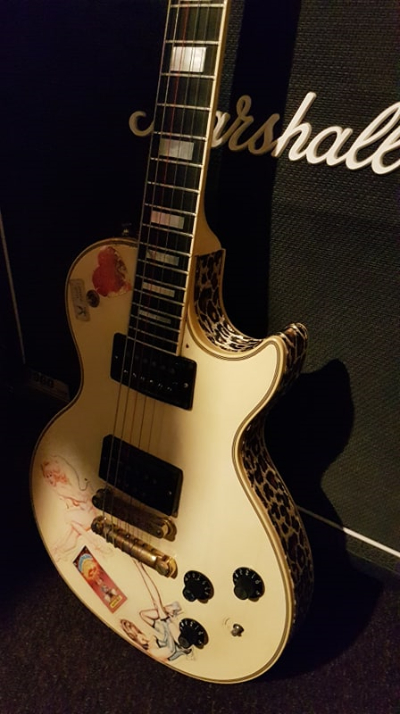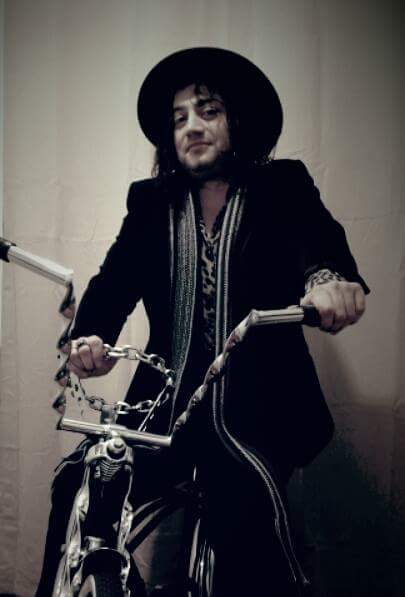 Are you reading out there in suitsandtheplatformboots land? O.k. so please tell us what the line up is
M . D ; Me, Mark Dudzinski (Guitar, Vocals), Ryan Jee (Bass Guitar) and Dave Lee (Drums).
So how long did you write before gigging and was it all new songs and nothing from any of your previous bands?
M . D ; With Tremendous? Took maybe 6 months I guess. A couple of tracks made it through from previous acts, but we try and keep everything as fresh as possible. I rarely suffer from writers block so there's always some riff playing over in my head or I'm whistling something 'till it boils over to pen and paper. Also there's always a guitar near as an added appendage.
That's great to hear because the tracks I have heard I love and can not wait for more. The first single your released "Like Dreamers Do" (click here to view on YouTube) yes? I love that track, a very "all the young dudes" vibe to it and very spacey lyrically, how did that track come about?
M. D ; That's actually one of my oldest tracks. It was recorded in Sweden over 3 days. It's dedicated to the late Adrian Millar who is mostly known for his work with The Baby's in the 70's. He also managed me for 5 years up to his death. He loved that song, we were very close.
Nice work, in fact I was thinking of what it reminds me of and I was thinking of those great 70's Mickie Most records, pure pop genius. Another one of your tracks "Open For Closing" (click here to view on YouTube) is so much in that vein but with some awesome Mick Ronson guitar work to give it a bit more edge, what's the story there?
M . D ; Lol I never gave Mickie Most a thought. Yeah I know what you mean, especially with the guitars and vocals on the track. Ronson's sound is a huge influence on us. You just can't beat that mid range to scratchy tone he would get out of his Les Paul. "Open For Closing" was written a few years back. That's pretty spooky how you mentioned Ronson. I was recording that song with our producer Gavin Monaghan who is known for his work with Robert Plant, The Twang and Kings Of Leon to name a few. I once commented how much I thought the guitars sounded like Mick Ronson. He replied "Well they should do, this used to be his mixing desk!"
"WOW! Talk about channelling Ronson! O.k. so now onto your current release "Rock n Roll Satellite" (click here to view on YouTube), this was the first track of yours I heard and its a stunner! So, so catchy also with a nod of the head to the Spiders (of mars) and again that lushness of sound and all the peaks and troughs in exactly the right places, what's the story behind that one?
M . D ; Thanks, it's just a good positive song really. I didn't write it with any deep message or big meaning, it's just a bit of fun. Although I do wear my influences on my sleeve with that one, especially with the lyrics and like you say nods to the Spiders, early Bowie. You can even hear a bit of The Sweet in there as well. It's out 21st September on my own label Horrendous Records.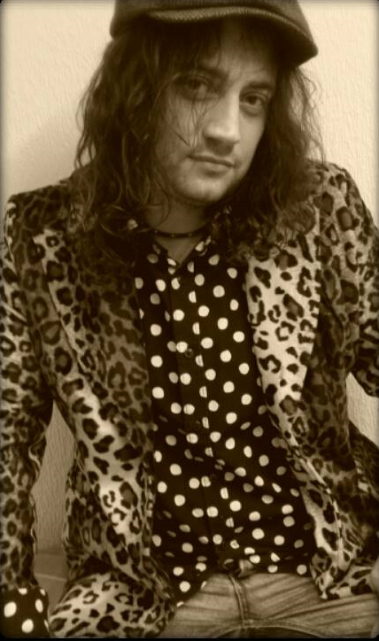 Wonderful news is that going to be a physical release? Also y'know sometimes a great toon is just that no hidden meaning it just does what rock n roll should do, it rocks and rolls and no more and again a great toon I look forward to that coming out. So tell us a little about your label, is that what the album will be coming out on also?
M . D ; I don't really have any big plans for it, it's just something to give a name to everything we are putting out, just a throwaway name really, but back to a physical release, well it's going to be digital for now, Spotify , iTunes, Amazon etc, but we are looking to have future releases physical too, once we find the right distributor.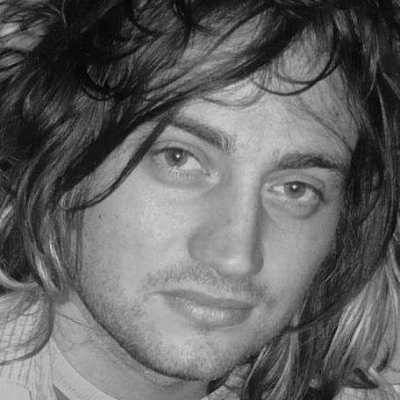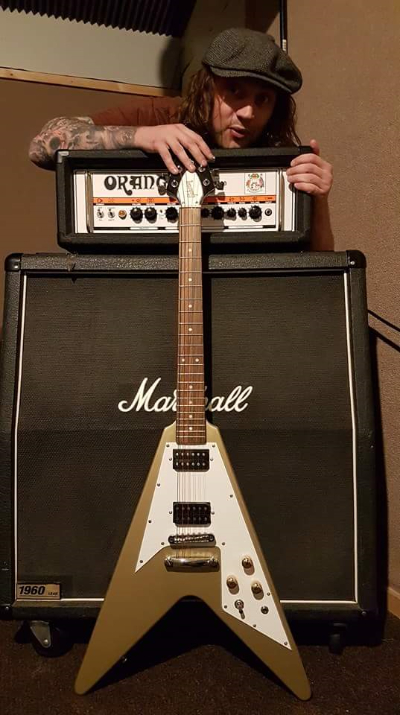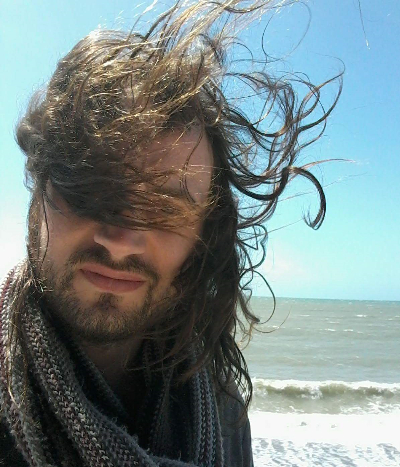 Can't wait for it to land so then we all can overdose on Tremendous yes?
M . D ; Well, we're just deciding on its release date. It's pretty much finished, but every time we listen we end up tweaking it somehow. It was recorded at various studios in London, Sweden and Birmingham with different producers. It's a bit of a frankenstein, but it sounds great.
Well an artist is never satisfied , but of course you want the best version of you out there so why not, any teasers for the title?
M . D ; Ermmm Frankenstein's Monster? Haha I dunno… there are loads of names flying around at the moment. Actually come to think of it Frankenstein's monster ain't that bad! Maybe we'll go with that?!
Haha no not bad at all. So how about live shows and what's next for Tremendous?
M . D ; It all points back down to finding this elusive last member. Yes we could go out as we are but I want this to sound as explosive as possible. Hopefully people will bear with us over the next couple of months.
YES! Do it 100 per cent because these songs need to be heard and heard right. O.k. Mark thanks so much for your time and also we can update the page with your news! Keep it glam and TREMENDOUS!
M . D ; That's great Darren, looking forward to it!
Interview conducted September 2018
Photographs by Mark Dudzinski and Tremendous.
Check out all the music by Tremendous here , you'll be glad you did!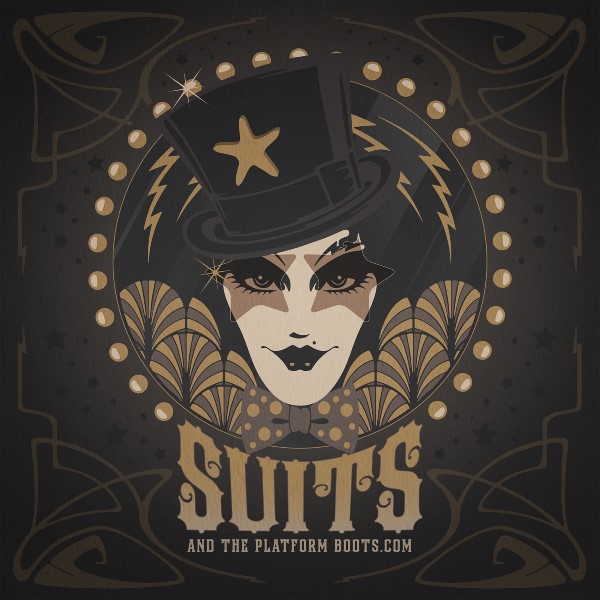 c.suitsandtheplatformboots.com 2018