SOFT OPEN with Kenward "GLAMBONE" Cooper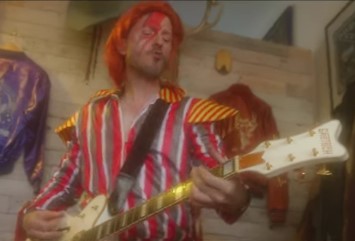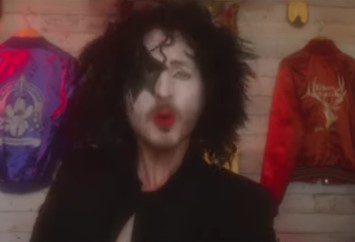 Welcome one and all to the world of Mr. Kenward Cooper. This is a man of many talents and many faces as you can see above .
Today we catch up with him to chat about his new feel good hit of this summer "My Favorite Records". Whilst we were chatting lots of other cool things came up but it is his love of music (performing, writing and listening to) that is so infectious, get hip to KC!
Oh, did I mention "Rockstar" magazine and the Sunset Strip? No? Then read on......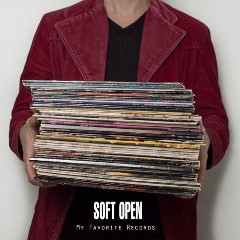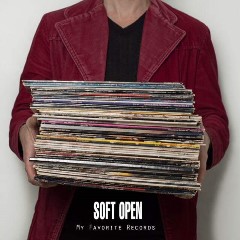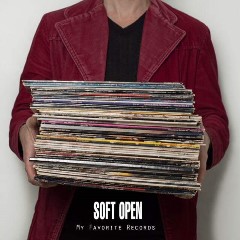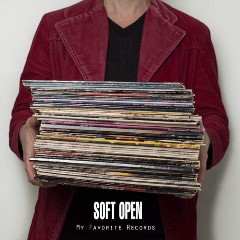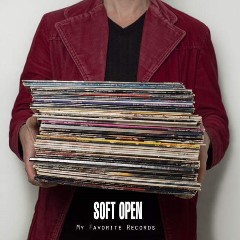 Hi Kenward thanks for joining us here today. Now you are a man with a long musical history, all of which we will get to today, but right now let's start with your new project "Soft Open". Where did the idea come from and how did you choose what songs you wanted for the project and what influenced the whole vibe behind it?
Kenward Cooper ; Soft Open is like testing the waters again, musically. I spent the last handful of years really focusing on screenplay writing. So there wasn't a whole lot of time devoted to songs in that period. Its always been on my mind though to hit back with something and the single "My Favorite Records"came about literally when I was still in Nashville sitting up in my music room / office at a time with guitar in hand, staring at all my records for which I had no turntable to play them on. Soft Open is lightly announcing my return, and then there's this connotation to the name that's pretty sexy!
I hear ya! A band name should evoke many connotations in turn making it a talking point, so great job done there. This first song "My favorite records" is a total feel good hit in the making and man do we need songs like these in these times we are in now. So the overall vibe of the song is positive however the line "you have the staring role in my bedroom now" , sounds a little reflective. Was there anything else influencing the song other than not being able to play your records?
K . C ; It's painting that image of when you put on a record in your room, then nothing else matters.
Yes shut out the world and escape into fantasy. So you name check a few bands in the song, so what would be your go to record in that room where nothing else matters?
K . C ; "Velvet Kiss, Lick of the Lime" by Lions & Ghosts, "Diamond Dogs" Bowie, Paul Stanley's '78 solo record, also Roxy Music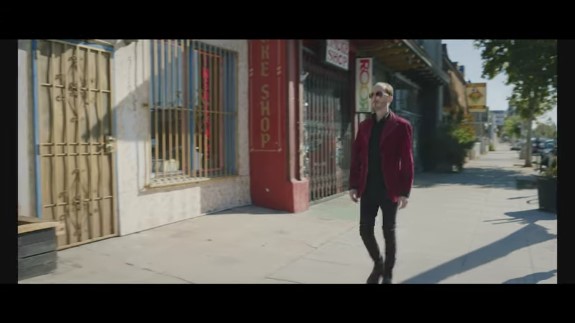 Nice choices. Lions & Ghosts are in there, tell us how YOUR story and their story tied you both together because they were involved in this project yeah? A long friendship? Please tell
K . C ; Cool you picked up on that. That record was a game changer for me, and to this day still very special. I remember taking a trip to LA and picking up Bam Magazine for the first time and they were on the cover of that magazine as their record had just come out. It was love at first sound, because it sounded so different from everything I was listening to at the time. It was just classy, sophisticated and beautiful. Beautiful string arrangements by Tony Visconti on every song. Fast forward a few years later and the singer Rick Parker was producing a lot of new acts for major labels in the 2000's. I sent him stuff, he dug it and said "Yeah! Let's work together" and so our friendship began. We did a record for my old band This Episode. So, with "My Favorite Records", for me it was always going to be none other then Rick to produce. And I'm taking full credit here for getting Michael Lockwood and him back together in the studio again. They haven't worked together since Lions & Ghosts in '89. That was certainly a thrill.
NICE! So Rick and Michael are back in the studio? Great news for Lions & Ghosts fans right there. Will they put out product under that name or will it be something new and different? Do you know their plans at all?
K . C ; Well for this project yes, they re-united. Not sure what happens after that.
Oh o.k. Lions & Ghosts fans stay tuned! O.k. back to "My Favorite Records". I love it's whole vibe so can you elaborate on your thoughts behind it. We know we all need a little sanctuary in our lives, so what's your perfect place to play your favorite records?
K . C ; Thanks man! The kitchen, Throw the sink in there too. Anywhere really, we all take it with us.
Too right music is anywhere and everywhere, luckily for us! So I remember This Episode are any of those songs gonna creep into Soft Open? "Emotional" was a great toon...
K . C ; Depends on what happens, "Emotional" would be a great one to redo
Yes totally with a whole new production that song would kill and sit very well in Soft Open's world. O.k. before we leave the music side for the time being can you tell me about the players on the track and also how many other songs did you record at the session?
K . C ; One other track was recorded, a B-side in case a 7" should be released. Otherwise I will probably release it later in the year. Musician wise basically I had Rick's post Lions & Ghosts band Sparkler as my back up band on these tracks. I've been friends with all of them for years. John Wilmer (who plays drums) and I had a band together when I was sixteen. And Tommy Black, who played bass in Scott Weiland's solo band and is the main guy at The Viper Room in Hollywood. Michael Lockwood guest starred on the guitar and Rick plays on it as well.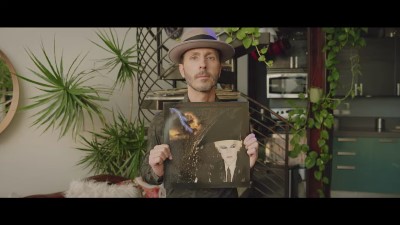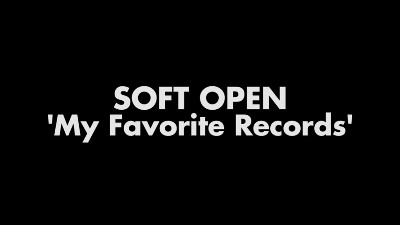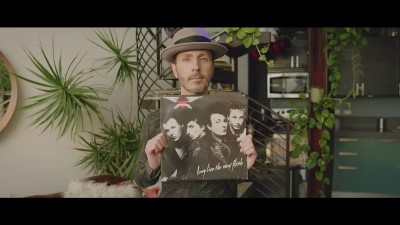 So to wrap up the music side of "My Favorite Records". Top draw writing, top name producers, top name players. This makes it a top notch product that just shines as a beacon of starry light in to what are pretty dark times. Now you have the foundation and all bases above covered music wise so let us now move on to the video clip. It is the cherry on the top of this whole Soft Open thing it brings the words to life and then some. So how did the video idea come to you? Was it all very clear from the get go?
K . C ; Right on, appreciate the good words. I just knew it just had to be fun. The idea of holding all the records as they flicker and change, the whole video could have been that alone, know what I mean? But then I wanted to incorporate some iconic movie scenes in there that relate to certain soundtracks. There's a tip of the hat to "Say Anything", "Drive", "Fast times" and other's...Can you recognize them all? First person to get them all right wins a prize!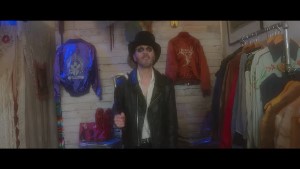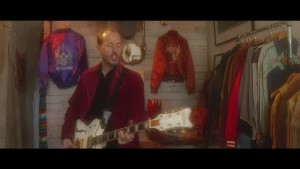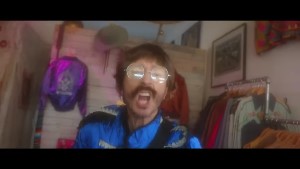 Over to you in suits and the platform boots world. Hahah yes I know them but to say would ruin all the glitter gurus fun out there. So before we get deeper into the video who shot and produced it all?
K . C ; Rylan Blewett, talented guy, worked on a lot of video's and films. He had the great idea to have me dress up and perform as some of my favorite artists. His crew was on it from the moment we got on set. Really impressive how time efficient they made it come together. It was a one day shoot.
Wow a one day shoot! It looks awesome. So where did you film it?
K . C ; A few spots around LA, Silverlake. My dear ol' pal Charlie Overbey did a huge favour and opened the doors to his shop for us to film. When we told him we're going to turn your vintage store into a record shop, he laughed and said "I don't see how". Its where he makes all his Lone Hawk Hats. But totally comes of great. I love the scene were we interact together.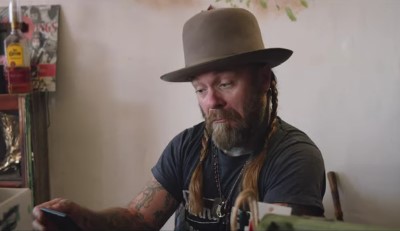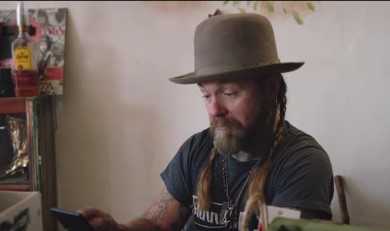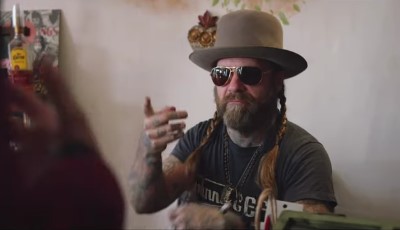 Yes that is a great scene. So how do you know Charlie? Most people know him under another name yeah?
K . C ; Yes. The singer from Big Bang Babies' Kit Ashley / Charlie it's the same dude. We go way back to the days of when I was doing my magazine, A little triva also is that Rick (Parker's) wife Miranda has been signing with Charlie's band on the side. And Miranda sang back ups on my This Episode record, and if we got back further than that, Charlie used to sing back ups on most of my demos when I was a teenager. So there's a really cool connection here this circle of friends.
Nice circle indeed. More of your magazine later but first so people can get onboard to your past let's go back to your teenage years and your demoing. Was it at school you started and who else was in the band with you?
K . C ; Yeah, high school years in LA is when it started. Ashley Hamilton (step son to one Rod Stewart) was my classmate and we became inseparable great friends. We had grand idea's, the very first recording session we did we decided to rent out a professional studio on Santa Monica Blvd. We were completely unprepared, but we just wanted to be in a big studio with the big console behind the big glass wall! That's really where I became most comfortable in the studio and nurtured the whole process.
Aim high always. So did you have a band or was it just you and Adam and was this all going on the same time as "Rockstar" magazine?
K . C ; We did, we had a band, but it was studio, we didn't do any live shows at all. "Rockstar" was a few years before, but the two eventually overlapped.
Oh o.k. any tapes lying around? It would be great to hear some of those. Was the vibe you had then the sunset strip vibe and sound
K . C ; Yeah, I have some. The vibe was all over the place though, we just could not find our identity. That's mostly because we liked it all. One day we'd be sampling hip hop beats and the next we would work on a power ballad. Looking back, it would have made more sense to go after a publishing deal and present ourselves as songwriters instead of a band. While the songs were good it was all just very disjointed.
I hear ya, maybe song writing would have been the way to go but hey, hindsight gives great insight. O.k. so the music was all over the shop but the magazine you had "Rockstar" was very specific, you know the Sunset Strip bands, music and vibe. So takes us into how you got started, was it one day; "I shall start a magazine" or was it a more specific blue print?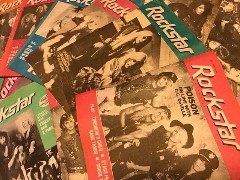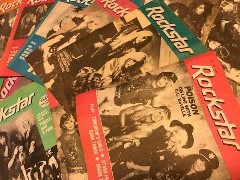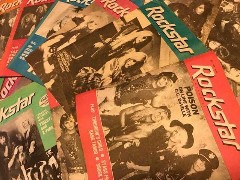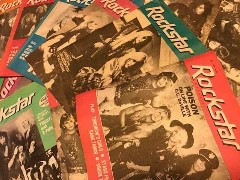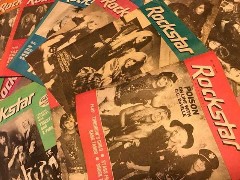 K . C ; Very true. Yes, with the magazine, I was buying every music paper on the planet at the time and there's one from the UK that I noticed had a classified section and people were selling what they called "fanzines". So I ordered a couple and that's when it clicked, I said "I can do this". I did the first two issues very cheaply, on photo copy paper. Then a couple of record labels started calling and wanted to buy adverting space. Once that happened we upgraded and increased the production and distribution. "Rockstar" would be right along side of BAM, Rock City News etc.. in the west coast and in all the clubs, record and clothing shops on the East coast too.
Nice you make it sound so easy. Who called wanting to rent ad space? The big labels right? That must have been a trip to say the least?
K . C ; The first company was MCA. They bought the full back page to promote Jetboy's debut (Feel The Shake), then Grand Slam purchased one. Yeah, it was exciting. Here's this 'zine I started from my bedroom, and now labels wanted to buy ads. Very cool time.
Was it big $$$$ the space renting, must have taken you by surprise?
K . C ; Funninly enough advertising was my dads line of work then, so he knew what to command for a full page ad. Let's just say the price of that ad paid for the printing and revamp in design.
Nice can any of our readers got there nail polished hands on any of the issues or are they long gone?
K . C ; Man, I have like a box of fifty assorted issues left, but that's about it!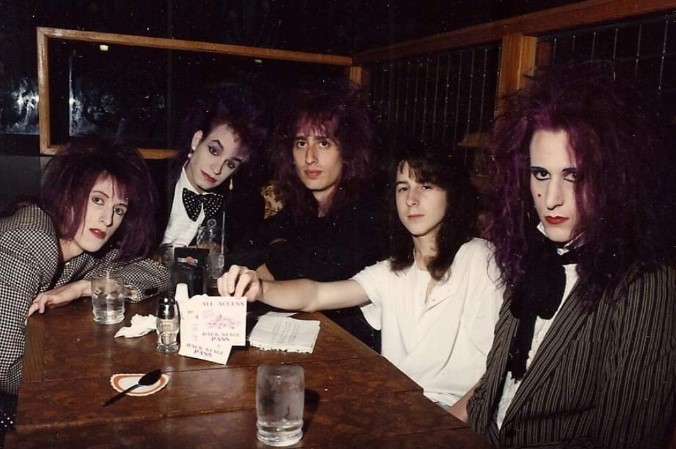 A young Kenward with The Zero's
Wow keep your eyes open readers because these mags are a time capsule of that bygone era. Talking of that era you must have been in the middle of it all as it happened, any high lights spring to mind at all?
K . C ; Definitley. As anyone who experienced it will tell you, it was a really fun time. The Sunset Strip was alive, the scene was thriving. Shows at the Country Club were like being in a little arena, huge stage. If you couldn't put on a good show then your band probably sucked. Some of the best shows I saw at that venue was Warrant, Tomorrow's Child and Pair-A-Dice. Tuff would do two nights back-to-back and sell it out. Then there was The Palace, classy place, saw Faster Pussycat do a great show for their sophomore release party, I remember some dude jumping on stage and Taime knocking his ass to the ground. Poison did a special night there for their record release party for "Flesh & Blood". They did a six song mini set that was just killer to be at the front of the stage during the height of their success. Coconut Teazer was another cool place. Club Lingerie, The Roxy all cool spots.
Nice! So when did LA lose its sparkle for you and when did the magazine end and the music take over again? You moved away right?
K . C ; The magazine folded in 1990. LA County banned promotion for bands, they considered it "littering". The Strip was never the same after that. The music scene started to change. A few years after that I headed east and moved to NYC. From then on, the focus was doing my own thing musically.
So is this where This Episode germinated in NYC?
K . C ; Yes. 1996.
So LA is a memory and its full steam ahead in NYC. Was it a culture shock going from LA to NYC or did you just jump in feet first?
K . C ; I had visited NYC prior to relocating. Gotta say I really embraced it, I indenitiy with New York much more than LA.
I hear ya, "eat to the beat" as Blondie once said. Ok so let's get the lowdown on This Episode and the highlights from NYC
K . C ; Well, it was a special time, meeting Desi. Speaking of Blondie, she remined me of a young Debbie Harry back then. We just clicked right away. The first day we met turned into a twelve hour meeting. We just ended up hanging out the entire day. Musically it was a great collab. She's a creative force, ideas would come at once, hard to contain but I would be the one to make sense of it all. I knew how to reel her in. To pull out a part from her madness and then I could focus on it and build on it.
So did you record in NYC too?
K . C ; Yes, we made a great recording called "Under The Rain". Then we went to Paris, where Desi is from. So, it was obvious at that point there was more happening between us than just music. We eventually married once we returned to the States. Stayed together for a number a years, then parted, did a kinda Stevie (Nicks) and Lindsey (Buckingham) thing where we broke up but years later got together again just for the music, a second go round. That's when we teamed up with Rick (Parker) 2005.
And this is were the Kenward Cooper record came out, "Theme For A New Aesthetic" yeah?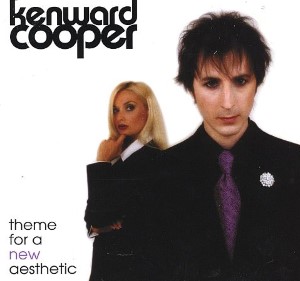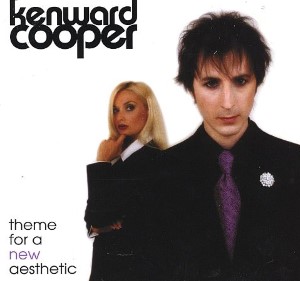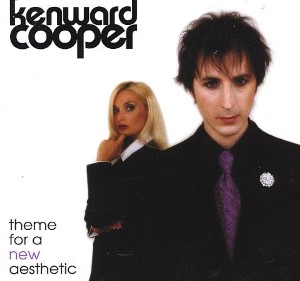 K . C ; No, that happened in between. Late 2001 and did that one in Vegas.
Well the gypsy in your likes to get around to say the least! LA, NYC, Las Vegas, you also spent some time in London also yeah? When in your timeline was this?
K . C ; Restless heart, yeah. Around the mid '90s I was visiting London a bunch. I remember seeing an issue of Melody Maker that had ROMO bands on the cover. They touted it as the second coming of the New Romantics, bands that were inspired by Japan, Duran Duran, Roxy, Bowie and Adam Ant etc.. That was really appealing to me. It was very much in line with what Desi and I set out to recapture. That's when I saw My Life Story play for the first time, they were doing their month of Sunday's stint in Camden Town, Jake (Shillingford, vocalist) and I would become good friends after that.
So nowhere was off bounds to you, cool. So when did This Episode end and Kenward Cooper start and wherever were you in the world at this point?
K . C ; Well, it can get confusing. This Episode started before I did the solo record and then continued thereafter. The record we did with Rick was after "Theme For A New Aesthetic".
O.K. so after the dust settles from This Episode, Solo work and back to This Episode , what happed next?
K . C ; Nashville. I spent ten years there.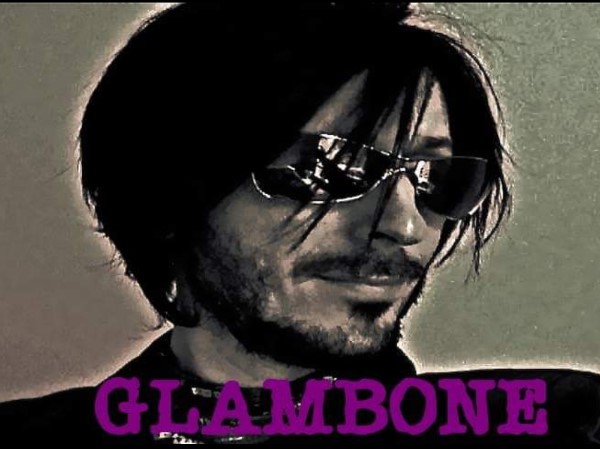 Ahhh Nashville and this is where your alter ego came to life, that alter ego a lot of people will know you by yes? The one the only GAMBONE!
K . C ; Absolutely. Nashville was a real slow place when I got there. I had to amuse myself somehow. I had boxes full of demo's from bands during the days of the magazine. I just conjured up this idea of doing a podcast, as a way to expose and share this stuff, but also to make fun of the absurdities of some of the bands too.
Yes we all loved the podcast and it took on a life of its own. Who were the first people you hit up to take part in it?
K . C ; Yes it did. I tracked down members from the band Snatch. That was the first interview. And that was part of the whole fun of "Glambone", to find these forgotten bands. I remember phone interviews from the days of doing the magazine as always being as little messy with the clarity, so for the podcast I devised a different way of doing it. I was always amazed how many people were willing to record their answers for me and email it as an mp3, but that's how I insisted the interviews had to be conducted. Most everyone was cool with it, but I made some exceptions.
Who sticks out from those days and is Glambone still active or his he taking a back seat whilst Kenward gets back out there?
K . C ; Jimmy Thrill. I featured Rattlesnake Shake back in the magazine days. With Glambone we were able to re connect again and became great friends. He's one of the most charismatic and naturally cool people to talk to. Also the thing with Glambone is, GB does whatever the fuck he pleases, there's no set agenda. He can take a break and then suddenly reappear again....
HAHA! Yes he is a troublesome cat to many!
K . C ; HAHAHAHA Indeed!
OK so I take it that you got to know Kit / Charlie (owner of said shop in the video) through the magazine or was it somewhere else?
K . C ; Oh yeah, Charlie and I go way back. During my teen years on the Strip I would become friendly with a lot of bands, but Charlie and his band Big Bang Babies, was one of the bands I'd always hang out with. We'd do shit all the time like hunt down All-You-Can-eat Sushi places, hit up shops on Melrose and I'd be at all their after show parties.
Coolio so back to the video the party scene at the end did the partying continue after the shoot was wrapped up?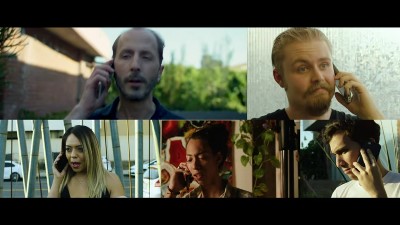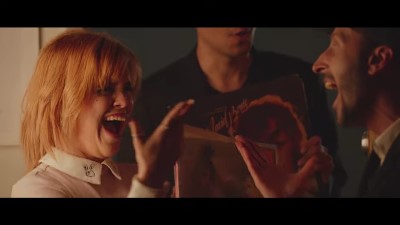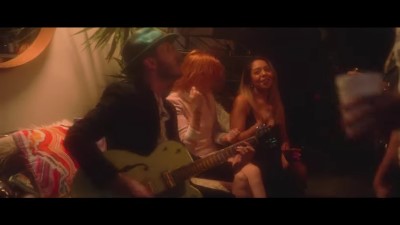 K . C ; Nah, we were on the hustle to get the rest of the shooting done. But those last scenes for the video we shot were filmed at an actual house party. So that was definitely the vibe for the scenes we shot there.
So in the video for my favorite records we see lots of records. One I saw was the classic Roxy LP "For Your Pleasure" do you like just that era Roxy or all eras?
K . C ; I grew up listening to Top Forty Radio and loving everything from Pop to Hard Rock. I would buy Hall & Oates and Duran Duran one day, the next Ozzy and Crue. That's how its always been. Roxy, I love glam / art school years, up to Avalon. Bryan Ferry is my favourite singer hands down!
Yes he is a genius and a very rare breed indeed. O.K. a few more Blondie's "Eat To The Beat" is a great record is that a go to record for you also?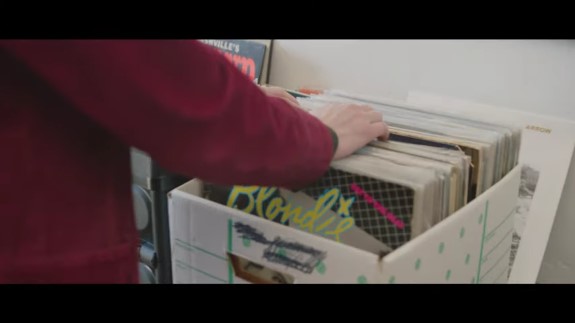 K . C ; Blondie is always a fave. Debbie is, was and always be a star. "Rapture" is one of those all time favourite songs of mine. If you ever wonder what the streets of NYC might have felt like in that era , put that song on. "Autoamerican" is great, bit I also love "Eat To The Beat".
Awesome we LOVE Blondie here too. So I have chosen a couple how about you choose one last one?
K . C ; Well, as the song calls out Bowie, Roxy, Prince and Tom Petty, first two done, as for the latter two "1999!" and "Hard Promises".
Nice so we could go on all day about favourite records but let us keep the rest of yours for the video. So how can people see the video and get the track "My Favorite Records"?

K . C ; The video is up on You tube simply search Soft Open "My Favorite Records" and also the song is available on all digital download platforms, iTunes etc..
O.k. people go grab this little slice of sunshine and watch the video it is just joyous! So with a perfect track and fun, fun, fun video. What are your hopes for the track?
K . C ; To break down walls, reach as many fans as possible and inspire others that it's not too late to do something you love. Age doesn't matter. Keep reinventing yourself and embrace who you are.
Such wise words. Music is for everyone of every age and every persuasion and it can make the most dire and dower times come alive with sunshine and a bit of glitter!
K . C ; You said it Dare!
Coolio so any plans for a physical release at all?
K . C ; Well we shall see....physical release would be great, record some more do an EP. It's all possible.
Yes fingers crossed from all of us here at suits and the platform boots. Keep us posted and in the meantime we shall continue to spread the world of Kenward Cooper! Keep it GB! GB!
K . C ; Thanks glam brotha!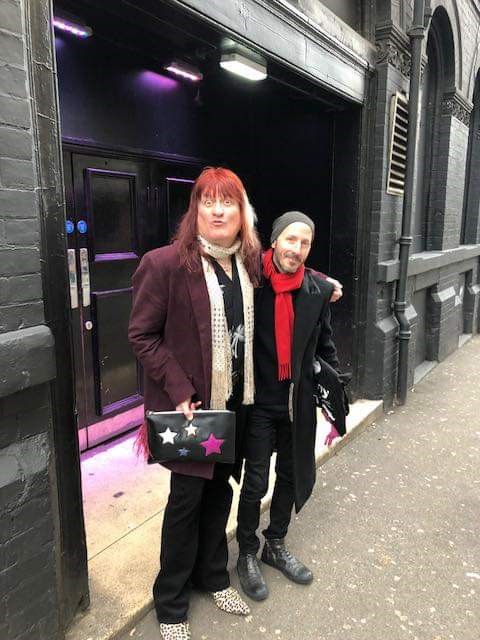 COMPETITION TIME!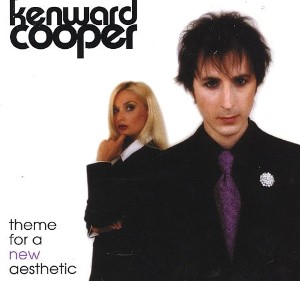 To win a copy of Kenward's "Theme for a new aesthetic" CD, just answer the below question;
How long did Kenward stay in Nashville?
ENTER HERE AND WE WILL DO THE REST.
This competition is open ended but when there is a week to run we shall post on all social media the close date, good luck!
interview conducted Jan 2019photographs suits and the platform boots and courtesy of Kenward Cooper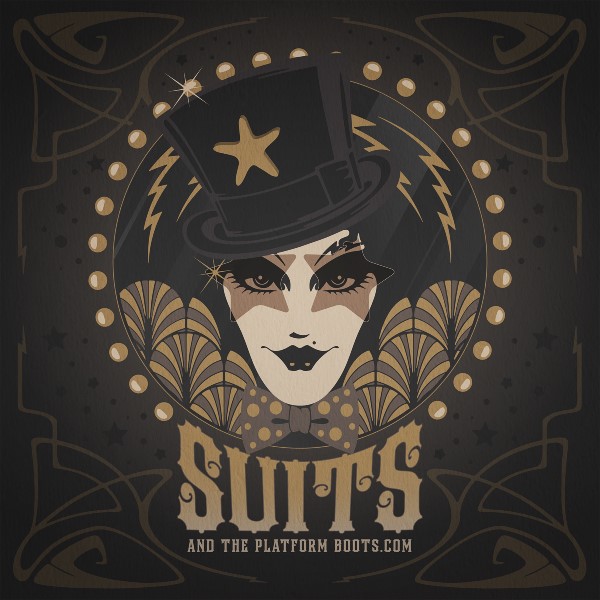 c.suitsandtheplatformboots.com 2019