Want a new rock n roll star? Want a new pin up? Want great rock n roll music to go along with it? Then your search is over, one and all welcome a new cat to your world, one Amy Darling. Having released her debut EP Rock n Roll Woman and putting out a killer video for the title track, she is hard at work on her first full length release so what better time to catch up with Amy to find out all there is to know about this future star. Glam Rock? Maybe not. Glamorous Rock n Roll? Definitely!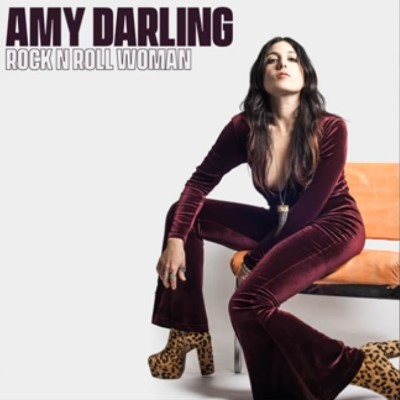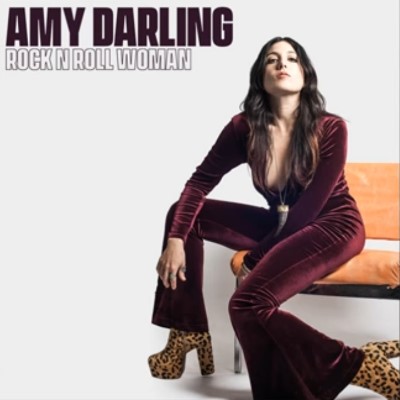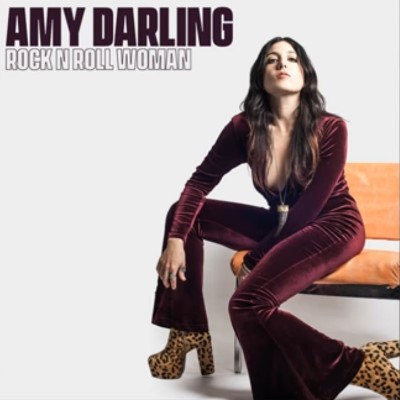 Hi Amy thanks so much for joining us here today. We are loving your Rock n Roll Woman EP that was released last year, but before we get to that we need to get to know a little more about yourself. So where did you grew up and at what point did music really grab you and which artists?
Amy Darling ; I grew up in the Bay Area, CA. My mother was part of the sixties movement in San Francisco, and fed me the good stuff from a young age; Lots of Soul/Motown, The Beatles, Jimi Hendrix, Janis Joplin, Aretha, Bob Dylan. However it wasn't until I was in high-school and that's when a friends dad turned me onto the Stones and Bowie, that I would say when music "grabbed" me and I knew what I wanted to do.
So right in the thick of it there musically for sure and a great eclectic mix to boot. Ok, so when did fandom turn into you wanting to perform and did you always want to be a singer?
A . D ; I grew up doing musical theatre, so I knew from a pretty young age that I wanted to be in entertainment whether it be singing, dancing or acting. As far as wanting to front a band, I remember being at a Yeah Yeah Yeah's concert in high-school, watching Karen O, and thinking "I think I could do that!" It wasn't until I dropped out of my college theatre program that I started to pursue my own music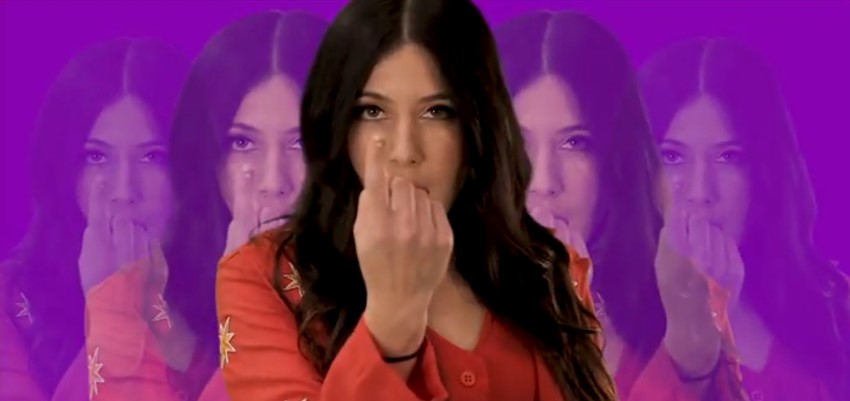 There's that rock n roll rebellion right there! So did you go to music theatre school in CA? Also was it a scary decision to drop out or was it just something you HAD to do?
A . D ; I went to school for musical theatre at Cal State Fullerton, Orange County. My head was not geared towards education at eighteen, and I was pretty disinterested from the start. I was more into driving up to Hollywood to go to weird warehouse parties and the underground clubs. The "scene kid" thing was all the rage in those days. When I dropped out, my goal was to move to LA, get an acting agent and pursue things on my own terms. I did move to LA, but that city can be distracting to say the least!
I hear ya! So what acting rolls did you land? Also was music wanting to play music your first love?
A . D ; I moved to LA to pursue certain things, but like I said, LA has many distractions and my lifestyle was very unhealthy. The initial idea was that success in one avenue would open the door for another. I really loved both and I knew I wanted to entertain in some capacity. In reality, I was very turned off by the acting grind. The idea of constantly going to auditions for roles you don't necessarily believe in was not appealing to me. I was also tired of competing with my friends for the exact same things. I suppose, I just realized it wasn't for me to go about it in that way. Music is something you can mould and bend into what you want it to be for you. There's always been more of a communal aspect to the music scene. Maybe someday I just need to write my own screenplays...…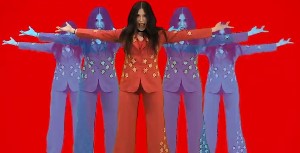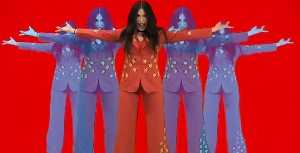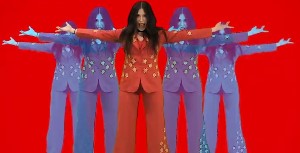 Well acting's loss is music's gain and that's good news for us here! So as you say you can mould and bend music into what you want, so how did your first musical steps go? Did you want to be a solo artist from the start or did you try a band situation first?
A . D ; I really started to take music seriously and take action towards making it a career when I got accepted to music school. While traveling throughout Europe I found a contemporary music school in London, auditioned, and got accepted to the song writing program on the spot. I cried when they told me, because I knew my life was going to change drastically, and a welcomed change it was. I finally decided to stop chasing the rock n roll lifestyle, and start pursuing the rock n roll dream. Prior to school I had written a few songs here and there, but I really started to hone my craft when I was put in that focused environment. I put together a band with some fellow students and started playing around London. My first gig ever was on Denmark Street in the same building where The Rolling Stones first recorded, Regent Sound Studios. London was just filled with these sort of magical rock n roll coincidences for me. As for band versus solo artist. When I was younger I always dreamed of finding the "Keith to my Mick" and having a band. It's rock n roll you gotta have a band right? I loved the idea of having this gang with all the characters working towards the same common goal. Well, unfortunately I moved to Nashville. Nashville is an incredible place to make music, but it's the worst to start a "band". There's so much talent and opportunity here, you can't expect people not to jump on those opportunities. Even most of the "bands" here are not really "bands". Once I started owning being "Amy Darling" and accepted the idea of having a rotating cast I stopped being disappointed. Having said that funnily enough I found my "Keith to my Mick" and have a pretty solid line up that plays with me most of the time.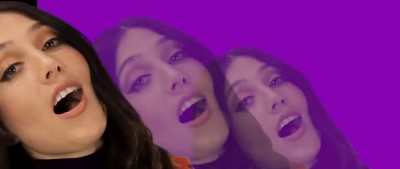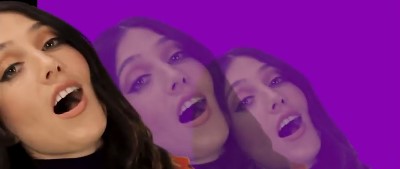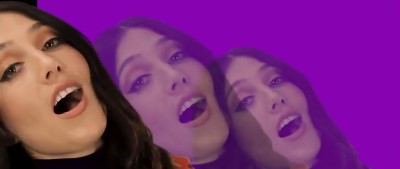 What a great journey! So tell us who is in the solid line up you have now and were these the same cats you recorded your Rock n Roll Woman EP with?
A . D ; My main collaborator is my rhythm guitar player, Kevin Smith. When we met, he started teaching me open tunings on guitar and we just found ourselves writing together. He produced my EP and eventually it was kind of like.." why aren't you just playing in my band?" Other members include Bill Van Vleet on drums, Gordo Persha on Bass, Kyle Lewis (of Them Vibes) on lead guitar and the secret weapon, Mike Webb (of Bobby Keys' Sufferin' Bastards), on Piano/Organ. When we tracked the EP quite a while ago, my superstar buddies, The Blackfoot Gypsies, played along with Nashville guitar whiz, Zach Setchfield, and Mike Webb on Keys. At the time I didn't have a steady band, so I picked the people I knew could execute the sound I was trying to achieve. Sort of like a Nashville, Rock n Roll wrecking crew. Consequently, members of this crew have also played with me live at times. Having a rotating cast is just part of the Nashville hustle and keeps things interesting!
Yes, that's the Nashville vibe right there and even though it may prove tough sometimes to get a solid line up you have now done that, excellent.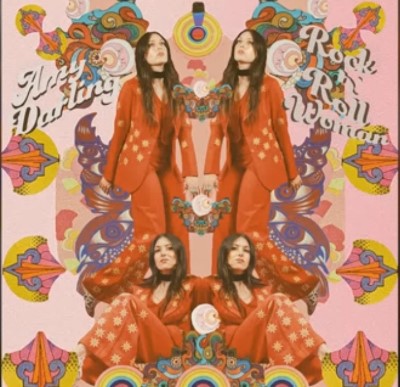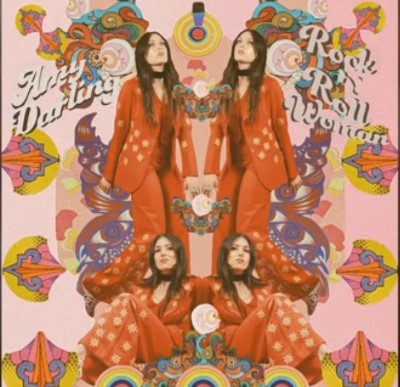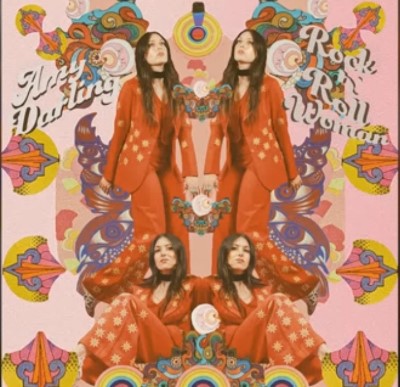 Well the EP sounds killer so now let us go track by track. First up is Candy. Catchy as hell and right off the bat you are setting up your musical store front, boogie woogie twinged glamorous rock n roll with an edge. I love your vocal on this track, can you tell us about this, was it based on a true story?
A . D ; Thank you! Candy is a fictional character, created from some very close-to-home inspiration pulled from myself and a few others along the way. I've definitely been that super fucked up girl who was a total disappointment to my family and everyone around me. However, in my mind Candy was more of a trust-fund-baby type, who gets lured to the darker, seedier side of the city.
The place where all the fun is hahaha! O.k. next up is what you could say is your theme song Rock n Roll Woman. This has a much brighter and harder sound than Candy but, still as hooky and catchy as hell, tell us about this one?
A . D ; You hit the nail on the head. "Rock n roll woman" is my way of kicking down the door and saying !"Hi, I'm here. This is who I am" I also just released a video for the track done with Houston Mathews of Slowhand Films.
Yes the video is killer, like a late night seventies cartoon come to life, full of colour and sass plus the most important thing t(he bottom line) a great song! Can you take us through the whole video journey?
A . D ; The video was all shot against a green scene at 1087 Studios just outside of Nashville. Houston Mathews of Slowhand Films shot and edited the video, Sinclair Tucker did all the styling, including the magic suit that became the "look" of the EP. All the ladies cast as "the band" have their own projects, (Nikki Barber, Alicia Gail, Jessica Lee Wiles). The idea was to champion rock n roll women.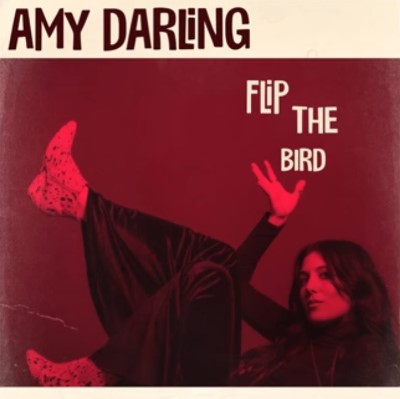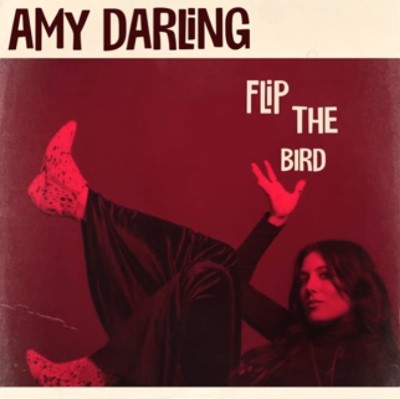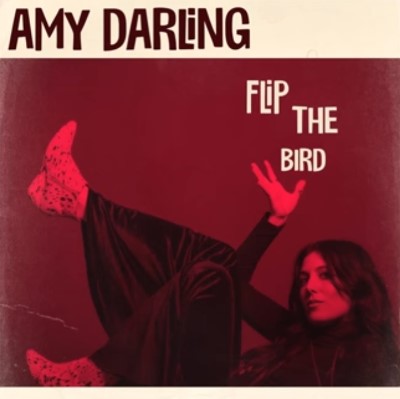 Yes rock n roll women should be championed and you did a great job of doing so! Next up Flip The Bird. I totally adore this track. The Faces meet Sheryl Crow whilst jamming with the Stones. This is a reflective song but has such a positive vibe to it, tell us about this one
A . D ; Flip The Bird is sort of a coming of age tune with an underlying theme of living without limitations. A song for the free-spirits of the modern world and those who defy conventional life. I suppose it's a sort of anthem for the Peter Pan syndrome. Throw on a little pixie-glitter and fly away to your next adventure!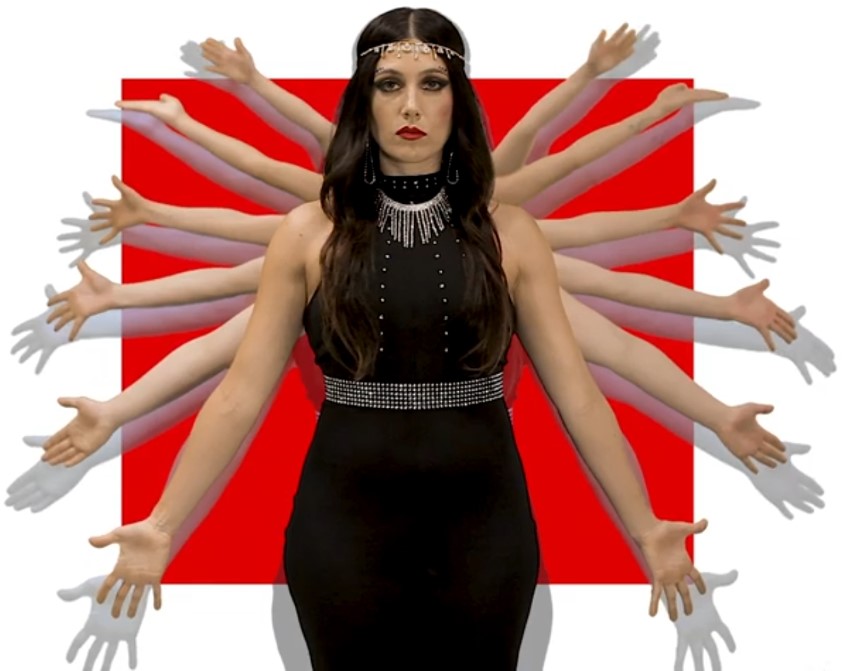 Yes, totally get that. With age comes a maturity of thought I think but at the same time you still gotta get your kicks where and when you can, great thought plan. Ok last up is Jamie, again super catchy and back with the full force rock n roll glam boogie. Was Jamie a real cat or just a mix up of several cats you have known or is it fictional?
A . D ; You nailed it! Jamie is inspired by a couple of people..they're all the same, really. I also love the androgyny of the name "Jamie" also.
Totally Amy! That's the EP all wrapped up what's next on the Amy Darling musical merry go round?
A . D ; Well I'm currently finishing up my first full length album.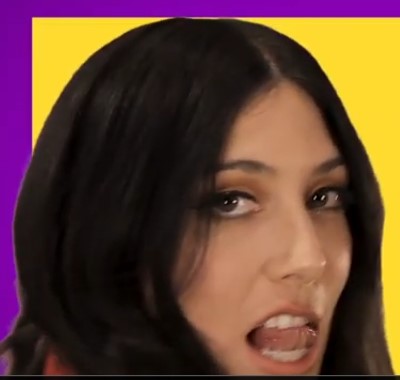 We look forward to that Amy, thanks again for you time and we can catch up again when the full length record is released?
A . D ; Yeah totally! Thanks so much Darren!!! I really love what you're doing for the rock n roll community!
interview conducted Feb to July 2019
Images courtesy of Amy Darling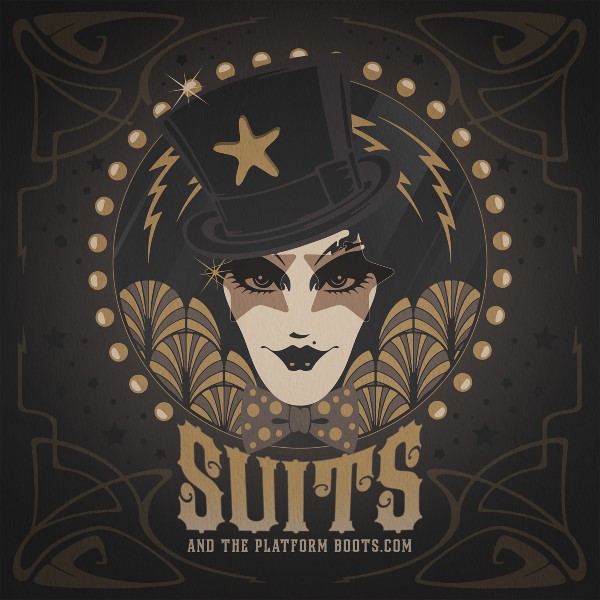 c.suitsandtheplatformboots.com 2019