TIZANE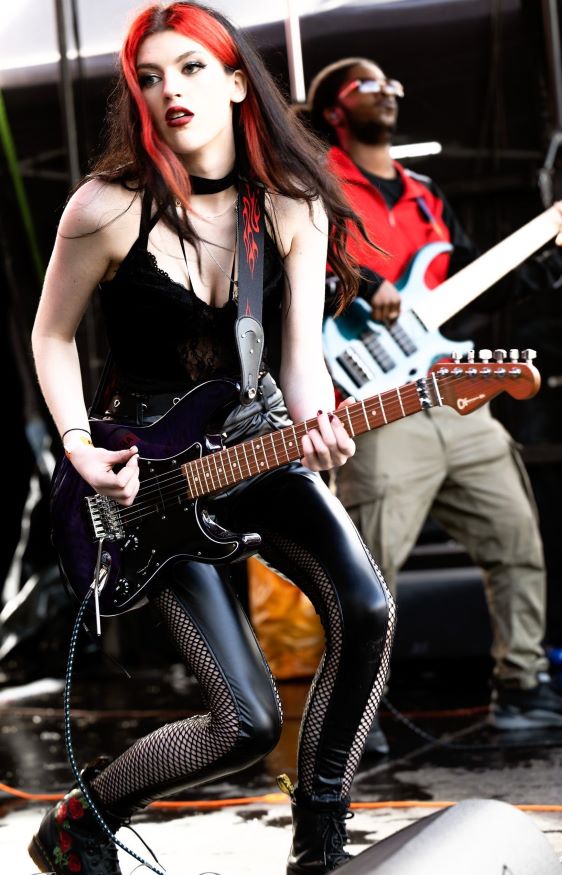 "Forever Is Nothing"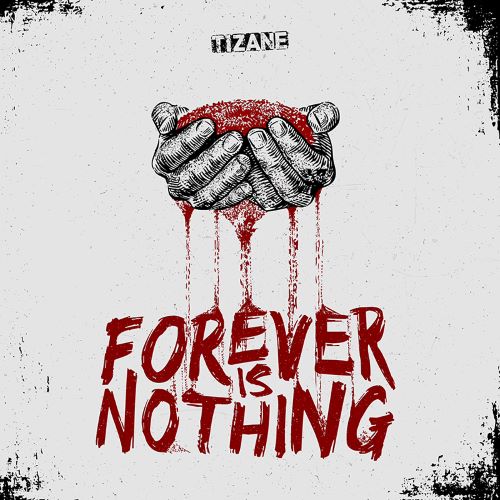 Very rarely do we find, no matter how hard we wish to look, an artist that can offer a song and landscape for any, every and all of the moods we find ourselves in but, when we do we need to cherish them and accompany them on their journey so you can grow together.
Welcome everyone TIZANE (pronounced TE ZANE) who at twenty-two is on her second full length record and shows no signs of slowing for anyone or anything so rest assured if you join her on her journey you are in for a ride with the trajectory that is going only one way, upwards.
So what is this South East London artist all about? Well, "Forever Is Nothing" is telling you where she has been where she is and where she wants to go. This is no straight forward road although, it is glittered littered with Cinematic cool, Gothic darkness, truly exquisite vocals and of course the crunch of rock n roll (not metal) that we all love.
The album was engineered by Pat Collier (of The Vibrators fame) who has worked with many artists including, The Jesus and Mary Chain, Primal Scream and X Ray Spex just to name a few. In fact, he went as far as to say and I quote, "I think she, (Tizane) is one of the most talented and gifted artists I have EVER worked with!" that should give you an idea of the quality of this record. Also Andy Blade the man who is Eater (plus a few Teeth) has worked with her on his upcoming solo album, So watch this space.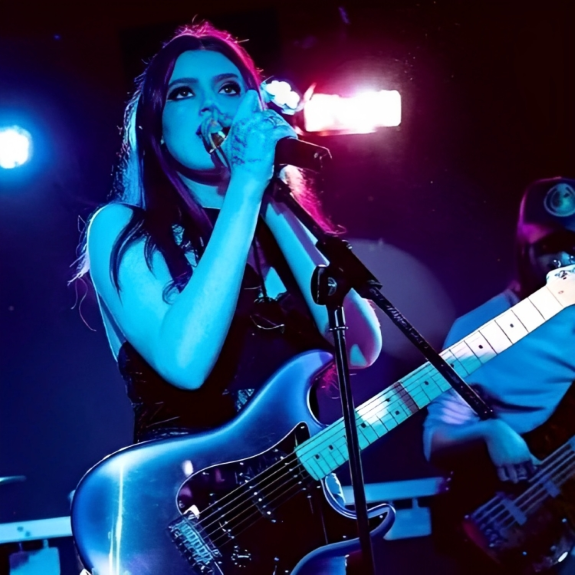 The record kicks off with "Off The Edge". This track does the best job to welcome you into the world of Tizane and as such sets the perfect platform for you to dive off into the rest of the record.
Next up is, "Don't Tell Me The End". Nothing retro here at all but this shakes a red fringe to the eighties but, only in the sense that song has big ideas and big choruses. Now couple that with a modern vulnerability. A gem of a track.
"When The Ravens Leave" Want goth? Want drama? You got it but, this as rich as every thick black drop of gothic blood you have ever seen spilt but then add Tizane's vocals dancing like glittered raven enhancing the whole track. From light and heartfelt to full out power. It delivers everything you want from a title like that with aplomb. Gothic rock n roll anthem? Yep!
"I'm Not Her" This is the lead track and video (view HERE). Easy to see why this was pushed forward it contains the esscance of Tizane, the emotion, the scene setting and the POWER!
Onto "Small World" let us take a sneek into some of the lyrics here, "all by myself and the people around me make no sense" that right there is Tizane not only signing about the alienation all of us rock n rollers face but celebrating it from the rooftops. Get involved!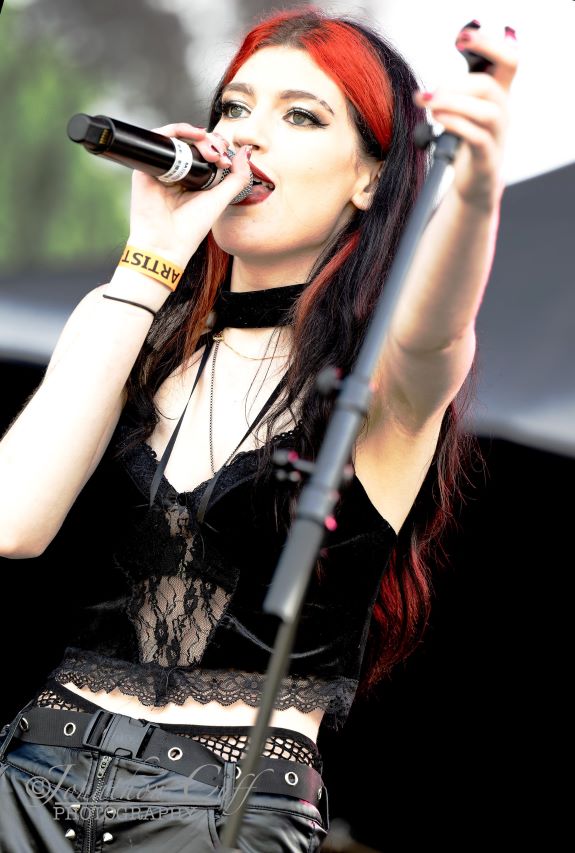 "Every Minute" is a true corker. Ever had a day when getting out of bed just seems pointless and too much? This will drag your unmotivated self into the day with gusto. Co written with Rob Davis, (Mud superstar and extremely successful songwriter) this is a stormer and if anyone mentions a Blondie flavour that would be right but, only a cool sprinkling of such. Nice.
"Who's Gonna Hurt Me Now" and "Running" have a newer feel to them however they are both absolutely laced with "Moonage Daydream" era Mick Ronson. Excellent work.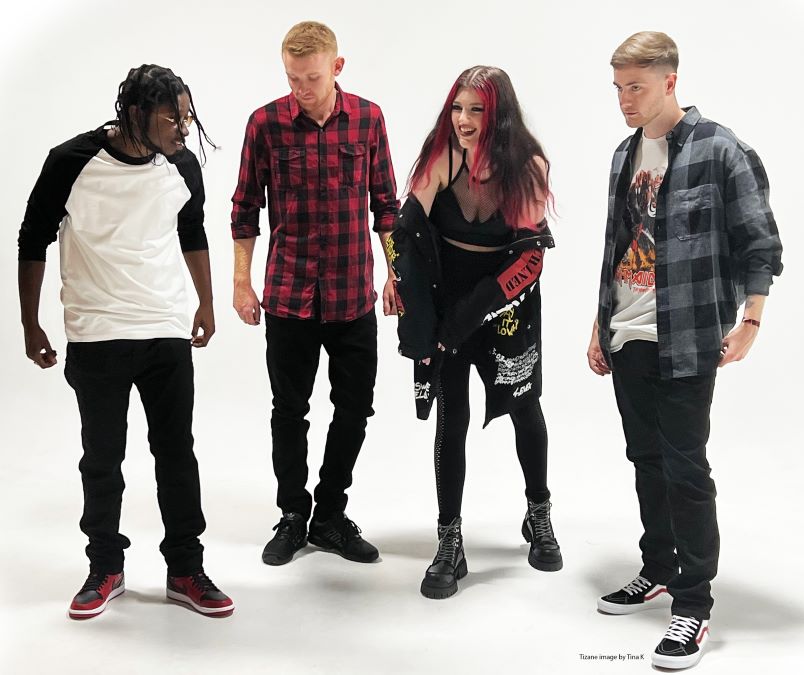 (Left to Right) Nathan, Greg, Tizane and Charlie
"Why Not Me" A current fave of mine. The vocal delivery on this is one of the best on the record and the guitar work and groove on this just showcases Tizane and the band (Tizane vocals/guitar – Bass Nathan Gordon , Guitar Charlie Harris and Greg Titmarsh, Drums) to the full. A keeper.
"Forever Is Nothing". With a title of that gravitas it can only deserve a song to match its sentiment fully and no half measures. Rest assured it does everything you want it to do. It draws you into a world where forever is not nothing it is everything. The perfect soundtrack the most heart breaking rock n roll love story ever.
There you have it take Tizane out with you because she is the best musical company you could have right now!
Tizane's star will ascend fast and will be super before you know it!
NEXT GIG "SPICE OF LIFE" SOHO CAMBRIDGE CIRCUS, LONDON 2ND SEPTEMBER.
GET YOU TIZANE HERE ;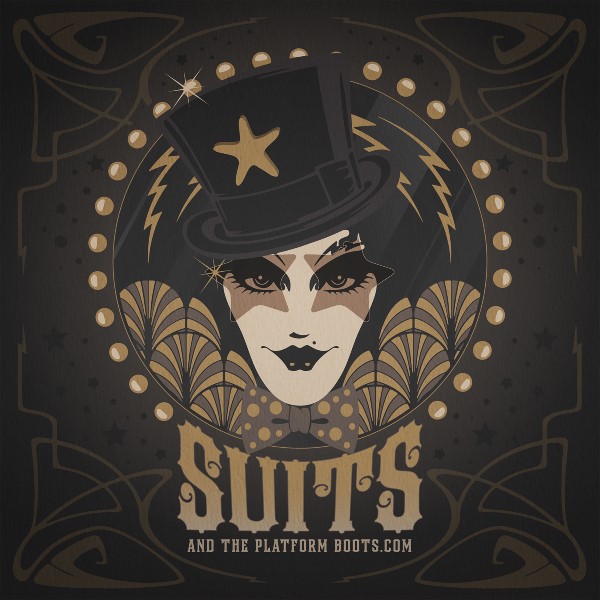 PHOTOGRAPHS BY JONATHON CUFF
C.WWWSUITSANDTHEPLATFORMBOOTS.COM 2023