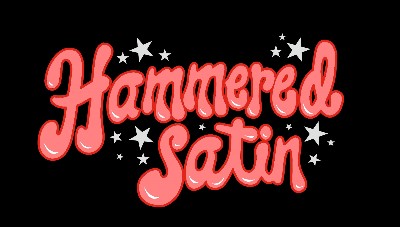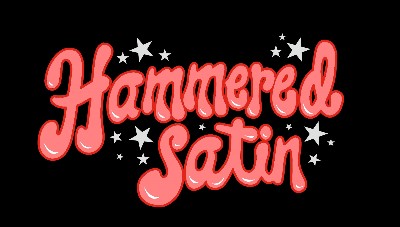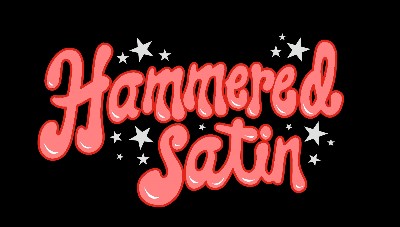 It could be said that there may not be a suitsandtheplatformboots website at all if it weren't for Mr. Noah Wallace (well and Wired Up Fanzine). Noah and his band Hammered satin are back with a new L.P. which is about to be set forth from the glam rock sonic highway down to earth in a glittering glam rock shower of greatness! So when the news came over the second record was done what better place to talk about? Yes that's right, right here in suitsandtheplatformboots land. I can tell you it is about to set a new template for junkshop glam in these times and it will become a stone cold glam classic so get onboard right here right now for the scoop, your read it here first!
WANT TO HEAR THE RECORD BEFORE YOU READ ABOUT IT? YES? GO HERE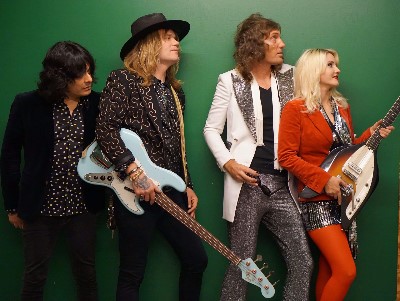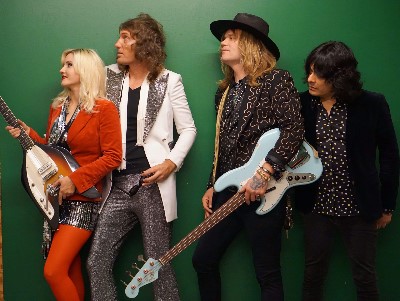 Hi Noah, welcome back and thanks for joining us here again. So with your new lp "Velvet Vortex" about to hit the streets let's get up to date with the Hammered Satin story. So when we left off Conor was still in the band. So firstly tell us about the line up changes and in turn how you ended up with your new steady line up?
Noah Wallace ; I wanted to move away from the sort of hard rock sound of the first Hammered Satin record (Glamorama) and return to a purer Junkshop Glam and Bubblegum style sound I had with my earlier bands Teacher's Pet and S'cool Girls (Read all about Noah's first bands and journey here).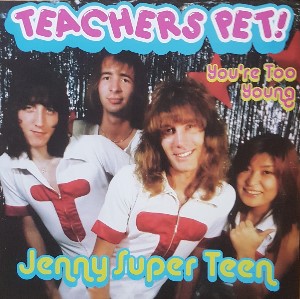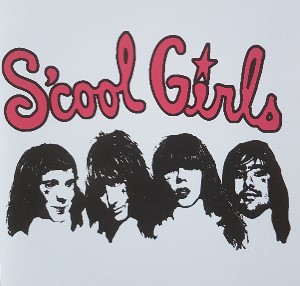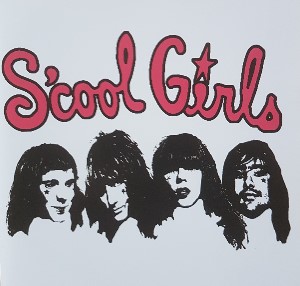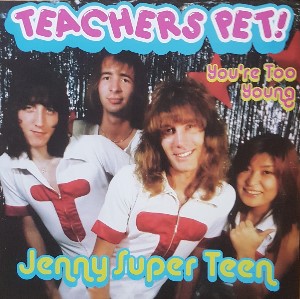 In order to do that it took a lot of major changes. My girlfriend Beth Boyd, knows all the Junkshop Glam forty fives I'm constantly playing at home and at my DJ gigs very well at this point. She was hip to a few bands like Iron Virgin and Heavy Metal Kids before I even met her. She is a great guitarist and was willing to get the correct guitar tones, pedals and gear in order to make a certain Junkshop Glam sound happen. So it made perfect sense to have her take over on lead guitar. As for our drummer, Victor Penalosa (of the Zero's and formerly of Flamin Groovies) has been playing with us for a year now. We played a gig together at the Viper Room with his other band The Zero's and he offered to play drums for us since we had a shaky drummer at the time. He immediately started saying all the right things like Mud, Suzi Quatro, Sweet etc...and I had already known him from San Diego so we just instantly clicked. Now there's a fifth member added to the group. Don Bolles of groups like The Germs, Ariel Pink, Celebrity Skin, Fancy space People etc.. is a long time DJ partner of mine. We have a monthly club night called Velvet Tinmine and a monthly radio show on Dublab.com called Kitten Sparkles Glitter Box. Don and I collect Junkshop Glam forty fives so it just kinda happened that he'd join the band to help me in my quest of capturing the perfect Junkshop Glam sound. I asked him to come to the studio when we were recording the "Velvet Vortex" album and he sang backup vocals on some tracks. Then he joined us at a gig we played in LA and it was just so well recieved, that it just made total sense to add him to the band. Now after twenty or more years I finally have a line up of players on the same page! It's in many ways the band I've always wanted and "Velvet Vortex" is the album I've always wanted to make.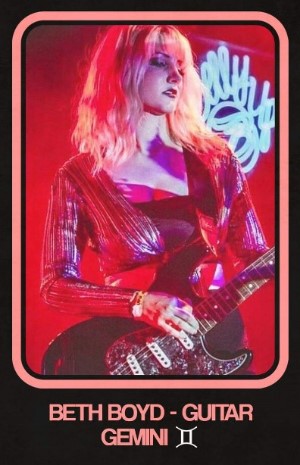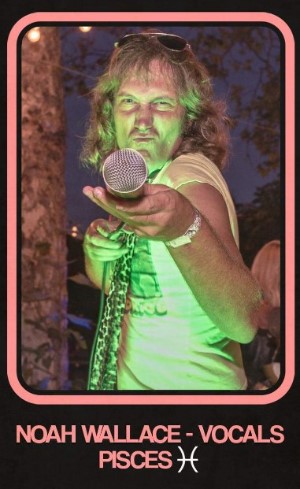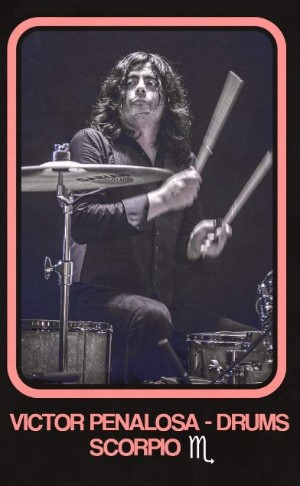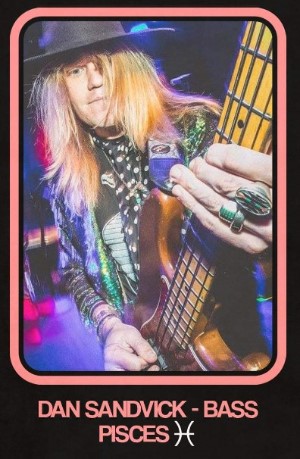 Yes totally, this record is what I think you always wanted all your bands to sound like. It's a total "don't bore us get to the chorus" record with an almost Phil Spector Glam wall of sound vibe to it, you know nothing has been left out and nothing left to chance. Every glittering I has been dotted and every shimmering t has been crossed. I think this new record sets a new template for glam rock in these times we are in and because of that it will become a stone cold glam classic of the future. It's such a killer record just over twenty five mintues of totally glorious glam rock and no mistake, plus a little Doo Wop and Bubblegum in there for good measure. Having said all that the record still has an edge to it with all the T.Rex inspired "yeah's" and awesome guitar work, so it's not all goody gum drop glam it is glam but glam rock! I loved the first lp (GLAMORAMA) but this new record is really a step up. So when it came to writing for this record, was "Silver Streak" the start of a new direction for the record? Because it sits very well with the rest of the record.
N W ; No. I have always written all my songs in a Junkshop Glam style. It's just if you put hard rock guitars with Marshall amps on a song like "Light Speed Driver" that was intended to sound like Hector's "Wired Up" it sounds like KISS. If you listen to singles of ours like "Good Little Girl" you can hear me trying to force the Junkshop Glam agenda but it still needed more. We were able to find a great engeineer on this new album, Jonny Bell. He actually took the time to listen to all the Junkshop Glam records on YouTube to match the tones. He wanted to give me exactly what I asked for without putting his stamp or personal influence on it. I've never worked with an engineer that did that for me before. Or rather one that actually knew how to get the exact tones and effects I wanted.
Yes perfect match engineer wise did you have an outside producer too?
N . W ; No, we produced it ourselves. I would love to work with a producer one day though. Like Mike Chapman or someone else who workled on those seventies Glam Rock hits.
Yes he would be a perfect match. You said Don (Bolles) came in to add some backing vocals, did he kinda help produce as well. As he DJs with you he knows the sound you want too or did he just add back up to what you were already doing?
N . W ; At the time we just had him drop by the studio one day to lay down some Flo and Eddie style vocal harmonies and some Dracula voice overdubs on "Baby Vampire". But on the next thing I'm sure he'd be more involved in the production end of things.
O.k. Cool. So let's talk about the vibe of the record. I think the record flows very, very well, almost like a Film or T.V. show. Would you like to see an Hammered Satin late afternoon cartoon show,? That would rule!
N . W ; Funny you should say that, Hammered Satin has already been a cartoon in an episode of "Mr. Peabody and Sherman" on Netflix.
Nice, would you like to do more?
N . W ; Yeah of course! How bubblegum is a cartoon?
Totally!!!! It would be less Archies and a more late night vibe yeah?
N . W ; Possibly but I also love The Archies. When I DJ, "Sugar Sugar" it gets everyone dancing instantly.
Yes it is a classic for sure. Has Hammered ever covered it? Or would it be a little to obvious?
N . W ; Might be a good idea but songs that are that great I'm reluctant to touch but only because I would want to do it justice.
Yes I hear ya, plus wIth all the new Hammered stuff there is really no need too! O.k. also I get the feeling from the record that you are in a much better place personally than with "Glamorama", personally that must lend itself to having more fun but also a little reflection at the same time?
N . W ; Yeah. I'm in a much healthier mental state nowadays. I'm pretty happy and I hope that comes across in the new album. I think the most valuable message you can possibly put out there through music is a solution based positive one. There's too much anger, negativity and sadness in music nowadays so, I'm expressing the exact opposite of all those horrible low vibe emotions. I want to uplift people, make people smile. It's tricky because you want to maintain a level of cool without being cornball or hokey when doing such a thing. HAHAHAHAHA
Yes, no cornballness here. Yes the "up" vibe definitely comes through and as you say in these dire times it's not only a rare thing but a GREAT thing. O.k. before we go track by track, your vocal style has changed up a lot, a bit less hard rock and a little more "Teen Idol" yano, Its much higher in your range and more akin to the S'cool girls era yeah?
N . W ; Yep. It's not me trying to shout on top of loud guitars anymore. I can go more places with my voice this way. There's still lots of shouting "HEY!!" in the classic Glitter Band style all over this record. So I didn't lose any edge I don't think, it's just more glam and pop now. Also, by no means has the guitar lost its bite, in "Silver Streak" Beth's solo sounds like The Hollywood Brats, it's just crunchier.
Yes like I said the record still has an edge and yes your voice has come into it's own on this record for sure. O.k. let's go track by track first up is "Satin Stomp", your theme tune. Did this come about after writing the theme song for "RADCAT" Records or did you always want a theme toon of sorts. It reminds me of "The Bump" by Kenny being played by The Glitter Band
N . W ; Yeah, what better way to encapsulate the Junkshop Glam sound than stomps and claps? We've got Bonnie Saint Claire's "Clap Your Hands and Stamp Your Feet" line in the chorus. A bit of Tracy Dean's "Moonshiner", double time stomp snare. Glitter band tuned fuzz slide lead guitar. I even mention Captain Groovy and His Bubblegum Army in the lyrics. It's also as close to a political marching stomping protest anthem as I'll get without being corny about it. For the most part I steer clear of politics in my music but it touches on it a bit in this one, considering the times.
Yes nice touch and a storming opener. O.k. next up is one of my faves "Dynamite", this is the best Sweet song they never played! "Star studded rock 'n' roller" and "shit gets naughty", are lines of pure glam gold. How did this one come about was it a clear idea from the start or was it a bit of a grower?
N . W ; Yeah, I wanted a party anthem on this album and Mud has a song called "Dynamite" so I figured we should as well. It's influenced by The Sweet of course but also other more obscure things like Spiv's "Oh You Beautiful Child". OH! I almost forgot on "Satin Stomp" we have a Chicory Tip style analog synth track. So we basically threw in everything but the kitchen sink. A similar approach was taken on "Velvet Vortex" (the song).
YES! I heard "Son Of My Father" vibe on the first track, but just a hint of it which is cool. I think on this record you go where the song should go and unlike other artists who are afraid of having something flow where it should, you embrace it, which also adds to the mix and appeal this album has, can't wait for people to hear it. Ok the hits keep coming, next up is "Planet Boogie", catchy as hell, a killer T.Rex groove to it and a chorus most bands would kill for, just a glorious song. Tell us about this one Noah
N . W ; "Planet Boogie" is a psychedelic zodiac Glitter Stomp number. A bit of analog synth and Glitter Band slide guitar. I should probably mention that I asked John Rossall of The Glitter Band himself how to get the tuning and he was kind enough to tell me. You'll hear that slide guitar a lot on this album.
Yes you can hear it and very kind of John to hook you up , I think he was the musical linchpin of The Glitter Band I think. "Candy Sugar Baby" is up next this reminds me of a glam rock version of a Grease track but on speed yeah?
N . W ; I suppose it could be that but I was going for a Joey Levine meets Milk 'n' Cookies kinda thing on this one. The lyrics are pretty much nothing but a list of candies and sugary drinks. I had Jonny (Bell engineer) play Farfisa on this track to make it over the top and irritainly Bubblegum.
Yes it's an over the top sugar overload, irritating but a whole lot of fun! Next title track "Velvet Vortex". The title sits very well along side Velvet Goldmine, Velvet Tinmine etc. As you say The Glitter Band slide guitar is all over this track and a nod of the hat to a certain past Sparks member?
N . W ; I'm glad you heard the "Dinky Diamond Star Halo" line! It's simultaneously a tip of the cap to T.Rex's Marc Bolan (my favourite lyricist) as well as the drummer of Sparks.
Stroke of glam genius right there
N . W ; Again we took everything but the kitchen sink approach on this song. Don did a great job singing the Flo and Eddie style backing vocal harmonies with me on "Velvet Vortex". Little extra things like that make the song come together.
Yes totally , as I say all i's are dotted and t's are crossed, job done!
N . W ; I should also mention Beth's rhythm guitar track which is overblown fuzz. We used the same studio recording trick that The Beatles used on the song "Revolution"
Yes nice work, Beth's really come into her own on this record, a great fit! Ok next up is "Silver Streak", as you say , great solo on this track and this was your last single, it fits in really well, any after thoughts about it now its on the album?
N . W ; Well, on the single we used a drummer that played the song too slow. We wanted to give the song a second chance so we sped it up and we're much happier with the album version.
Yes Victor kicks it all up a notch for sure, in fact he is a very solid and great foundation for the record and the band in general
N . W ; Yeah Victor is bitchin. Glad we hooked up with him. He understands the style we are going for and that is paramount to making a specific style and sound come together.
Yes that solid gold foundation ready for the glitter to be poured on the top. Ok as I said I think the whole record is very cinematic, each song a story and each song could have its own video, non more so than the next track "Baby Vampire". Love , love this one maybe get "one take Jake" in a cape for the video?
N . W ; HAHA! Yeah Jake the poodle is in New York and sadly passed away but, his son, who looks identical is still in show biz so who knows maybe one day Jake's son will be in another music video of ours!
Oh that's so sad Jake has passed, but yeah his son in the video would be cool, just need a big budget again! I love the doo wops on this track, was that just Don or was it you both? Also the song has kinda of a novelty hit vibe to it?
N . W ; Yes that's Don and me singing those. Don also does some spoken word in the outro of the song and says "Hey you, with the glasses, of blood, I've been wanting to do this my whole life". Which is a twist on the line in Mott The Hoople's "All The Young Dudes". Its about a glam rock goddess vampire, so yeah, Novelty Rock for sure!!
Yes great line and all the laughs are cool and a reminder that music doesn't have to be serious it can be fun too, a seriously great track, love it. Next up "Honey Squiss", was this written for a certain lady?
N . W ; "Honey Squiss" is a blatantly obvious love song for my girlfriend. It's almost nauseating LOL, but I wanted to just have a simple straight forward song about how much I love my girlfriend. We've played it out at live shows a few times now and people tell me it's really catchy and hooky so I'm pleased with the result. This is how bad it is, Squiss is a combination of Squeeze and Kiss my nickname for her. Sappy and I'm proud to sing it!
Nothing sappy about love, when one finds one's other half you have to hold on to that and celebrate it when you can and hey if a catchy glam rock tune comes out of it all the better and more power to you both. Do we hear wedding bells ringing in LA anytime soon?
N . W ; Most likely. We aren't engaged yet but it seems to be headed that way.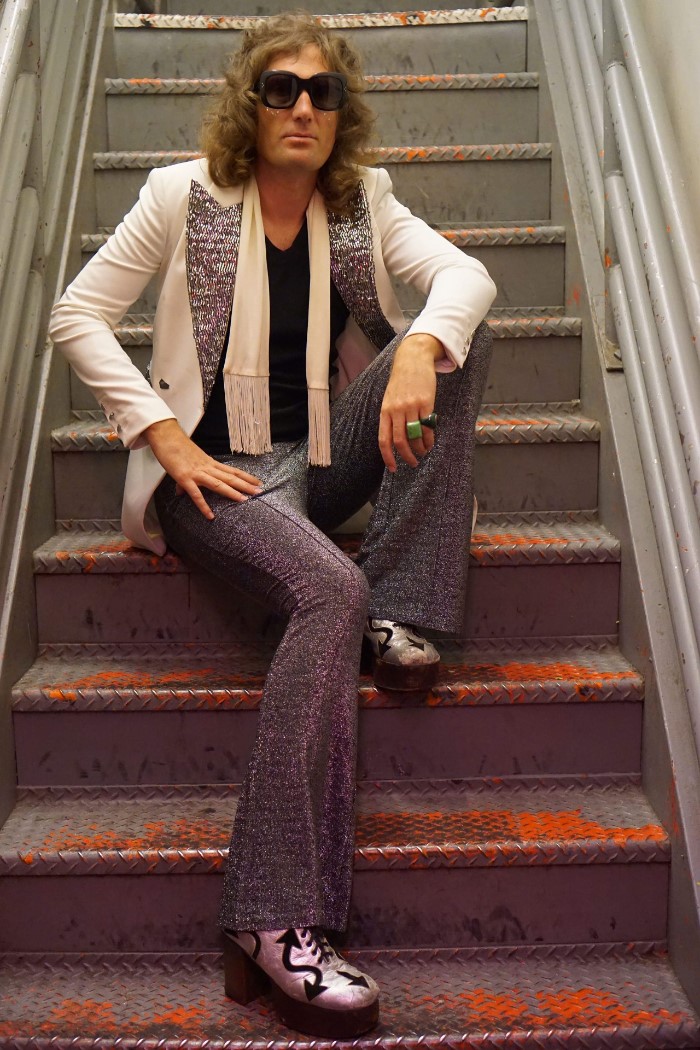 Congratulations from all of us here in suitsandtheplatformboots land!!!! O.k. last track and this is your power ballad of sorts if you will, "Starchild". Very other wordly and you can imagine you all in a Cadillac cruising down the freeway and then when the chorus kicks in you all turn into cartoons and fly off into space surrounded by glitter, stars, moons etc.., but I digress haha. Tell us about this one, it seems after the party of the record this is the time for a little light reflection, yeah?
N . W ; Yeah exactly. Beth wrote the chord progression on guitar on this one and I put the vocal melody and lyrics to it. It gets into some spiritual awakening ideas and the concept of a soul. I've been working hard on keeping my vibrations high and wanted to express that while keeping my cool in a cosmic cadillac on the astral plane. I wanna uplift people without coming of as corny and cheeseball, hopefully I achived that goal....we'll see!!!! HAHAHAHA
Yes you have your cool intact and you must all be very proud of this record it's your best release yet, in fact it's a twenty five minute explosion of the truest of Gam, the gaudiness of Glitter and a liquid gold droplet of Bubblegum. "Velvet Vortex" is going to be a stone cold classic for all to aspire to in the future! Ok that's the tracks licked, what about the artwork for the record?
N . W ; It's a take on Bilbo Baggins "Saturday night" picture sleeve single. Not an exact copy, we added some stars and things and made it our own, but we wanted it to look like a Junkshop Glam picture sleeve. Like I did with the Teacher's Pet single cover twenty years ago! I was the first Junkshop revivalist!!! HAHAHAHA
Yes I guess you were Noah and that Teachers Pet single still sounds great and I for one am glad you are getting back to the Junkshop glam vibe. O.k. what label is the record coming out on? Is it still "Burger Records"?
N . W ; "Burger" is doing the cassette and digital release and "Deadbeat Records" are doing the vinyl release. There's a limited amount or coloured vinyl being pressed too, Bubblegum pink I think, which comes with a die-cut pin of our new logo.
WANT A COPY NOW? THEN GO HERE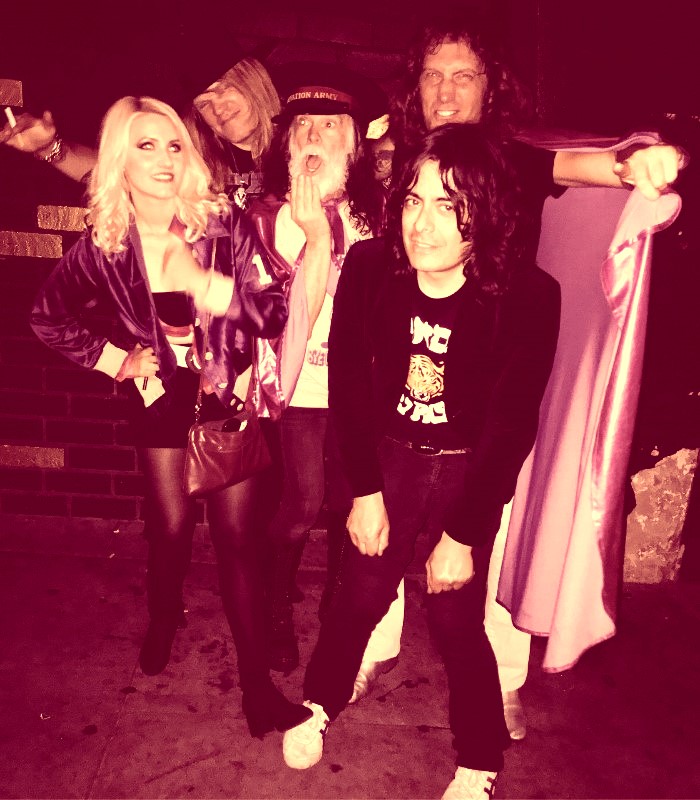 NICE! So when can all the glitter guru's grab hold of this?
N . W ; Release date is 26th April 2019. Unless the pressing plant has an unexpected delay.
Nice! can not wait to grab it and let all the glam gurus hear it. So what about any Hammered shows any U.K. shows planned?
N . W ; Slight chance we'll play London in June. There's a cat named Sebastian that throws a Junkshop Glam night called "Slow Death" that said he's book us. I was once deported back to Sweden for having a box of forty fives and platform shows in my bag. They didn't let me into England for DJing without a work visa. He called the contents of my bag "performing stage clothes" so he refused me entry into your country. Not sure if they'll let me in or not without a work visa LOL, just might have to sneak in this time. But I may be able to have our booking agent guy fix one for me, or maybe I'm BANNED(!) from England?!
Noah banned for England?? NOOOOO! Let's start a campaign to get you into the country hahaha
N . W ; It's probably just a matter of obtaining a work visa
Send your stage clothes in the mail and just turn up it could work after all?
N . W ; Yeah, of all the countries I've been to, the UK was the only one to turn me away. I lugged forty fives and platforms around with me all over Europe multiple times and had no problems whatsoever
Strange being as Glam and particularly Junkshop Glam came from England in the first place
N . W ; One would think you would want me there! It was probably just one jerk who profiled me. Anyways, I'll be back sooner or later HAHA!
Yes let's hope so. O.k. Noah great to chat again and best of luck with this new record but believe me you won't need it its killer! Any parting words for your fans out there?
N . W ; Thanks Darren! You rule and I really appreciate this. We plan on coming to Spain, Portugal, France and hopefully the UK in June. In July we are playing the "Burger Boogaloo" in Oakland, CA and we can't wait to play at our Junkshop Glam night "Velvet Tinmine" at the Monty Bar.
Nice looking forward to it all blowing up like "Dynamite " for you all. Onward and Upward Noah
N . W ; Cheers mate.
NOW YOU HAVE READ ABOUT THE RECORD WANT TO HEAR IT? YES? GO HERE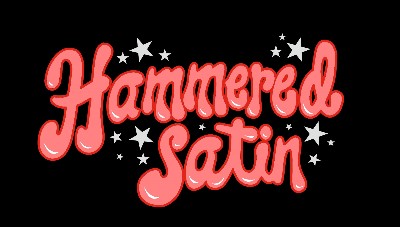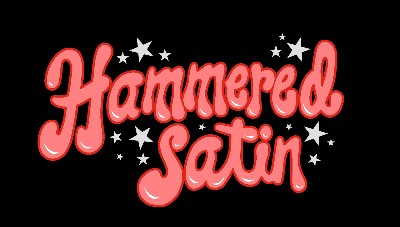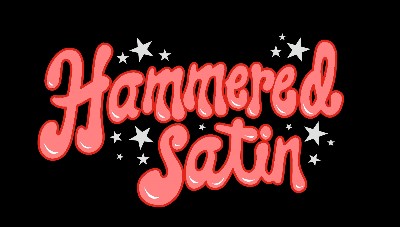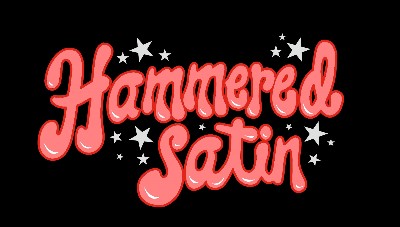 Interview conducted march 2019
Photographs courtesy of Noah and Hammered Satin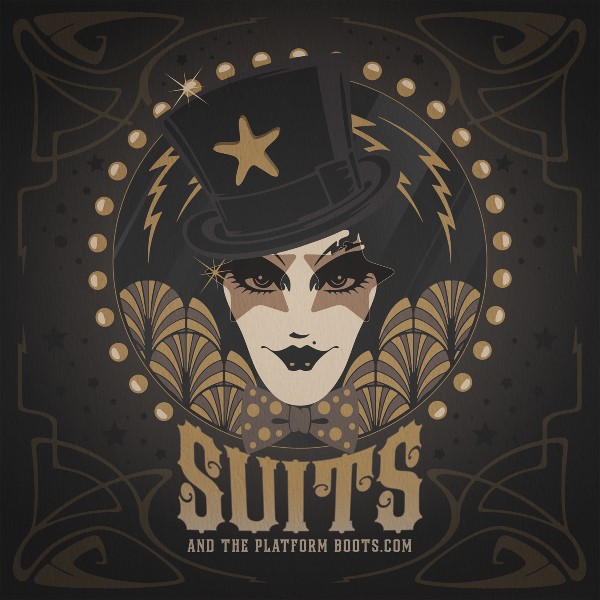 C.SUITSANDTHEPLATFORMBOOTS.COM 2019